---
Hemp Tincture for Pets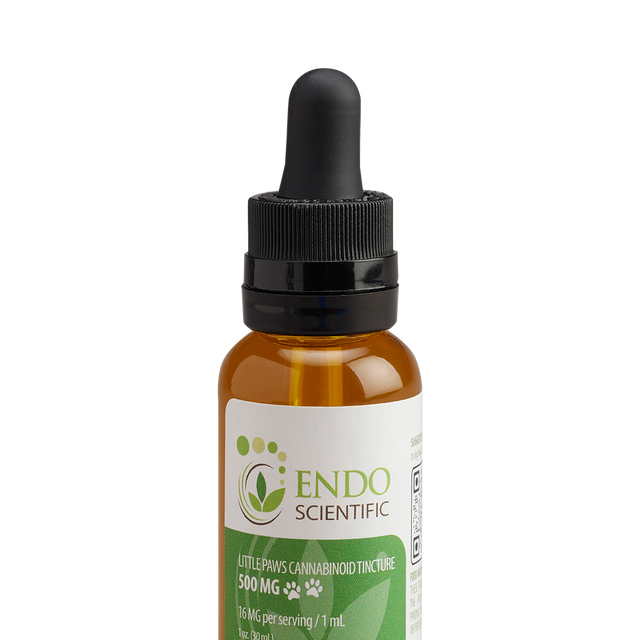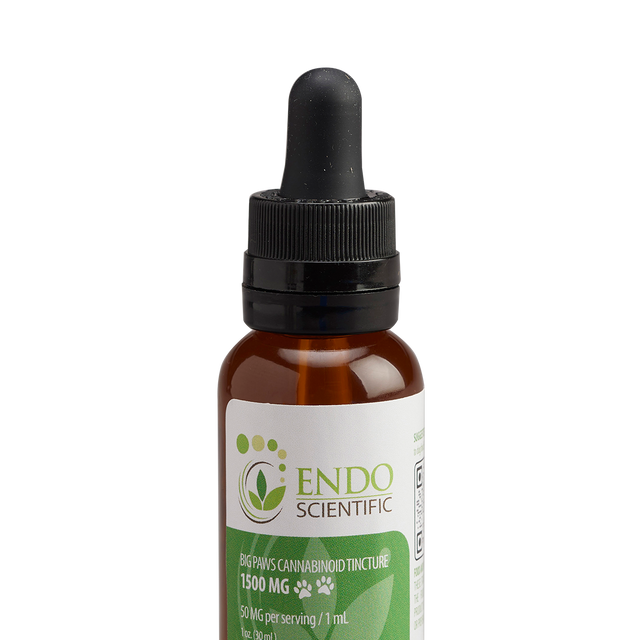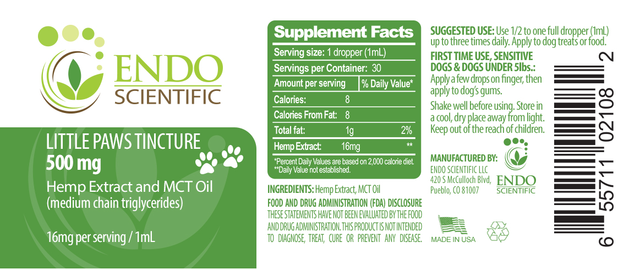 Did you know dogs have medical properties?
That's right, being a dog owner is linked to living a longer and happier life. The more love we give to them, the more love we get in return. We know that you'll do anything to improve your companion's life and full-spectrum hemp and CBD is great for healthy joints, skin, and hair. Cannabinoids are also great for reducing doggie stress and anxiety and give dog parents peace of mind that their dog is in a happy place.
Pamper your pooch with full-spectrum hemp oil and all-natural CBD. Rest, relaxation, and dreams of chasing the mailman come easier with CBD. CBD will not stop your dog from barking at the vacuum cleaner, but it can increase tail-wagging moments and improve trainability. Full-spectrum hemp can make it easier to turn your puppy into the mature and sophisticated adult dog of your dreams. 
Who We Serve:
We're the brand for dog moms and dads. At Endo Scientific, our home, office, and farm dogs are a part of our daily lives and many of our happiest customers take great satisfaction in optimizing their dog's wellbeing. Our people believe pets are members of the family and if you don't share those same values then you're on the wrong website. 
Humans have been trying to breed the world's perfect canine for thousands of years, but with the help of CBD, we can turn any dog into the perfect pooch. Well not really, but the same reasons why hemp oil is great for humans to make it great for your pet. Dogs deserve more than heavily processed foods and our people care deeply about the physical, mental, and spiritual energy of their pets. 
Benefits:
Support healthy hair.

Supports healthy joints

Ease human separation anxiety

Reduces nervousness that is associated with travel and long car rides

Increases alertness and focus on balls, bones, and frisbees. 
How to use: Apply oil directly to dog or pet food. 
Disclaimer
: STORE IN A COOL, DRY PLACE AWAY FROM DIRECT SUNLIGHT. NOT TO BE USED DURING PREGNANCY OR LACTATION. IF YOU HAVE A MEDICAL CONDITION OR TAKE PHARMACEUTICAL DRUGS, PLEASE CONSULT YOUR PHYSICIAN BEFORE USE. KEEP OUT OF THE REACH OF CHILDREN. OUR PRODUCTS AND STATEMENTS HAVE NOT BEEN REVIEWED BY FDA AND PRODUCTS ARE NOT INTENDED TO CURE OR TREAT DISEASES. PRODUCT REVIEWS ARE PROVIDED FOR TRANSPARENCY, EDUCATIONAL, AND INFORMATIONAL PURPOSES ONLY. THE INFORMATION OR OPINIONS EXPRESSED THEREIN ARE SOLELY THOSE OF THE CONTRIBUTORS AND DO NOT NECESSARILY REPRESENT THOSE OF ENDO SCIENTIFIC OR ITS EMPLOYEES. DO NOT APPLY OVER OPEN WOUNDS