---
1500mg Hemp CBD Tincture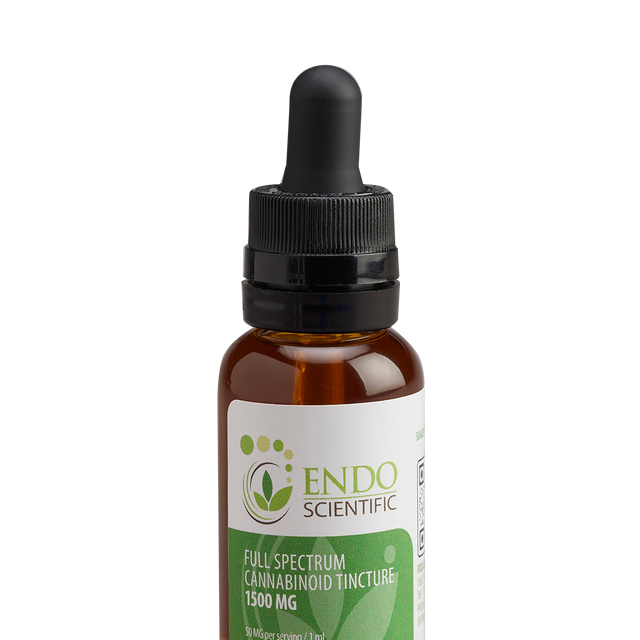 Our tinctures contain more than just CBD and we take great pride in our genetics, cultivation methods, and processing methods that produce phytocannabinoid and terpene-rich hemp tinctures. 
Full-spectrum hemp oil allows you to live a happier and more fulfilled life. 
Encourages a quiet and calm mind. 

Promote healthy sleep cycles 

Manage inflammation caused by exercise or lifestyle.

Get more down while managing daily stress
How Do You Choose the Best Full-spectrum Hemp Oil
Soil matters when it comes to creating nutrient-rich foods and it matters when creating full-spectrum hemp oil. If you want to make sure you're buying high-quality hemp oil then make sure the company you support is paying attention to their soil microbiome. You can have the best plant genetics in the world, but if you aren't cultivating these plants in high-quality soils then they won't have a chance to optimize their chemical production. 
Full-spectrum hemp oil should never be clearer and should have a golden amber color that is naturally created. Full-spectrum products should also not contain artificial flavors such as mint, peppermint, or citrus punch. These artificial flavors are marketing gimmicks and do nothing to increase bioavailability or the integrity of the whole plant medicines. 
Full-spectrum extracts should have a rich natural smell that closely resembles the original hemp flowers and if done right tinctures should smell like regular marijuana or cannabis oils. All of Endo Scientific's hemp products contain less than 0.3% THC, but many of our happy customers have accused us of having too much THC because they are that effective. Endo Scientific will become the first hemp brand that you're actually excited to tell your friends and family about. When products work, it's easy to talk about their success. 
Best Results: For best results, hemp oil needs to be taken consistently and be supported with a balanced diet based on whole foods. Many CBD or hemp brands will advertise that their products are best consumed with tea, coffee, or a smoothie, but this will never give you the best results. For best results, hemp oil must be absorbed under the tongue. Full-spectrum products that are consumed in beverages of superfoods will provide benefits, but it won't give you the biggest bang for your buck. Keep superfoods and tincture supplementation separately unless you're specifically trying to enhance your gut health. 
Our happiest and most satisfied customers are determined to live their best life by optimizing their endocannabinoid system and making healthy lifestyle decisions. - If you're looking to rehaul and improve your wellness strategy please check out some of our wellness blogs or download our Endo Wellness Ebook. 
Ingredients: Full Spectrum Hemp Extract, MCT Oil. 
Supplement Facts: 
Serving Size: 1 Dropper
Servings Per Container: 30
Amount per serving / % Daily Value 
Calories: 8
Calories from Fat: 8
Total Fat: 1g / 2% 
Hemp Extract: (see below)    
 1500mg = 50mg hemp extract 
(Percent Daily Values are based on 2,000 calorie diet. Daily Value not established.) 
Disclaimer: STORE IN A COOL, DRY PLACE AWAY FROM DIRECT SUNLIGHT. NOT TO BE USED DURING PREGNANCY OR LACTATION. IF YOU HAVE A MEDICAL CONDITION OR TAKE PHARMACEUTICAL DRUGS, PLEASE CONSULT YOUR PHYSICIAN BEFORE USE. KEEP OUT OF THE REACH OF CHILDREN. OUR PRODUCTS AND STATEMENTS HAVE NOT BEEN REVIEWED BY FDA AND PRODUCTS ARE NOT INTENDED TO CURE OR TREAT DISEASES. PRODUCT REVIEWS ARE PROVIDED FOR TRANSPARENCY, EDUCATIONAL, AND INFORMATIONAL PURPOSES ONLY. THE INFORMATION OR OPINIONS EXPRESSED THEREIN ARE SOLELY THOSE OF THE CONTRIBUTORS AND DO NOT NECESSARILY REPRESENT THOSE OF ENDO SCIENTIFIC OR ITS EMPLOYEES. DO NOT APPLY OVER OPEN WOUNDS.