---
50mg Hemp Oil Capsules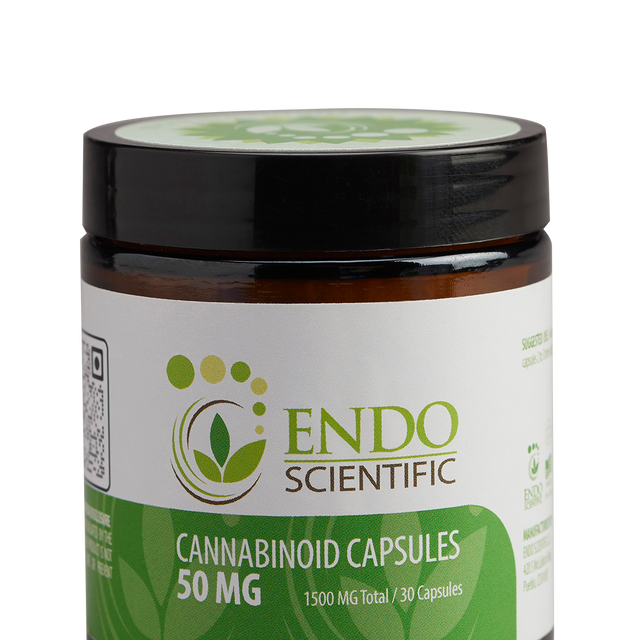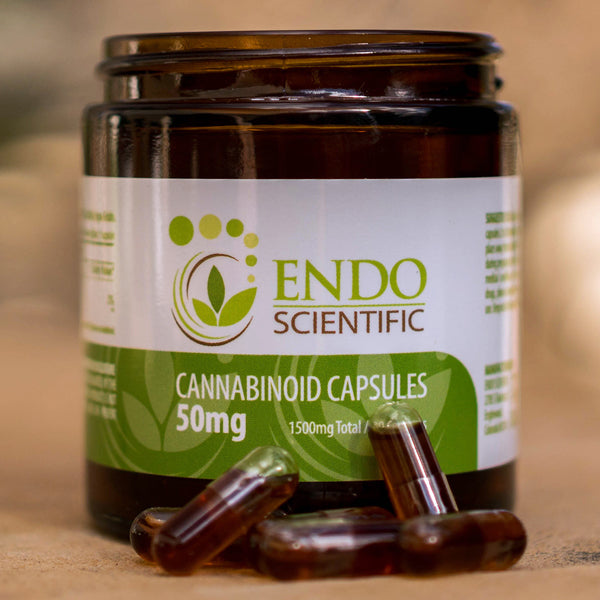 Endo's hemp capsules are designed for those who are on the go and don't like the idea of using a tincture under the tongue. Hemp capsules provide the same great benefits that come with hemp tinctures and capsules will enhance the number of cannabinoids that get absorbed through the digestive system.  Capsules can also double as suppositories that provide optimal relief. 
Ingredients: Full Spectrum Hemp Extract, MCT Oil, Bovine Gelatin 
Supplement Facts: 
Serving Size: 1 Capsule
Servings Per Container: 30
Amount per serving / % Daily Value
Calories: 8
Calories from Fat: 8
Total Fat: 1g   / 2 % 
Hemp Extract: 50mg = 50mg hemp extract 
(Percent Daily Values are based on a 2,000 calorie diet. Daily Value not established.) 
Disclaimer: STORE IN A COOL, DRY PLACE AWAY FROM DIRECT SUNLIGHT. NOT TO BE USED DURING PREGNANCY OR LACTATION. IF YOU HAVE A MEDICAL CONDITION OR TAKE PHARMACEUTICAL DRUGS, PLEASE CONSULT YOUR PHYSICIAN BEFORE USE. KEEP OUT OF THE REACH OF CHILDREN. OUR PRODUCTS AND STATEMENTS HAVE NOT BEEN REVIEWED BY FDA AND PRODUCTS ARE NOT INTENDED TO CURE OR TREAT DISEASES. PRODUCT REVIEWS ARE PROVIDED FOR TRANSPARENCY, EDUCATIONAL, AND INFORMATIONAL PURPOSES ONLY. THE INFORMATION OR OPINIONS EXPRESSED THEREIN ARE SOLELY THOSE OF THE CONTRIBUTORS AND DO NOT NECESSARILY REPRESENT THOSE OF ENDO SCIENTIFIC OR ITS EMPLOYEES. DO NOT APPLY OVER OPEN WOUNDS.