---
25mg CBD Gummies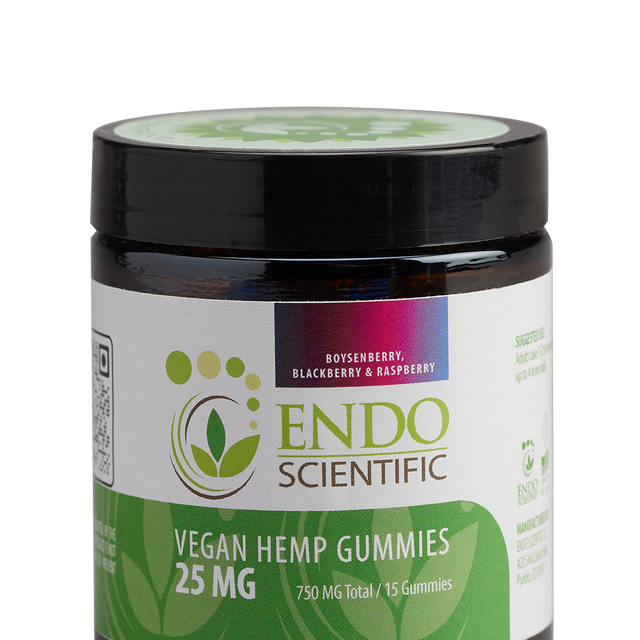 If you're running on empty, our gummies can help you get your mojo back. 
Our full-spectrum tinctures are our most popular product, but many of our customers prefer the on-the-go energy and stress relief that comes with gummies. Tinctures can be awkward to consume in public and if the cap isn't tight there could be a massive mess in your purse or backpack. 
Misconception: One of the most common misconceptions about CBD is that it is a sedative that will make you drowsy. This misconception comes from the reports and studies that suggest CBD promotes healthy sleep, but this doesn't mean you'll become drowsy. To the contrary, CBD promotes sleep not by making the user drowsy, but by optimizing our sleep-wake cycle. Anecdotal evidence suggests quite the opposite, CBD enhances energy, mental clarity and sharpens user focus. When your sleep-wake cycle is balanced the side-effect is increased energy and mood throughout the day. 
Energy Boost: Energy transcends our physical, mental, and emotional health and we intend to give you a boost on all levels. Our gummies provide energy when you need it most and let you find that missing motivation.  Full-spectrum hemp oil can fight off fatigue, eliminate sluggish afternoons, and promote alertness during your big meetings. Hello, productivity! 
Life is full of energy-zapping stressful moments and hemp oil indirectly impacts our energy levels by reducing the negative feelings that are associated with anxiety and stressful events. These negative feelings keep us awake at night and steal our energy resources throughout the day. Many of us live our lives worrying about environmental or health issues and this anxiety actually is a huge detriment to our overall energy. If your mental health is chronically draining your physical energy it may be necessary to use raw or acid form cannabinoids.

Science Geeks: For our science geeks out there, studies suggest CBD can promote alertness by acting upon the hypothalamus and it is well documented that CBD can stimulate the production of our own endocannabinoids. Endocannabinoids have been called the bliss molecule due to their positive benefits and endocannabinoid production is also enhanced during stressful workouts or long runs. The endocannabinoid system is essential for our physical, mental, and emotional well being and there should be no surprise that it plays a key role in energy levels and focus. 
Alternative Energy: Coffee and caffeinated beverages may give you a short-term energy boost, but full-spectrum gummies put your body in the best position for long-term and sustainable energy. Endo gummies provide energy and focus without the side effects that are associated with caffeine. Did you know caffeine is actually the most popular drug in the world?
Compliment or replace your addictive caffeine habit and get your antioxidants and energy from whole plant foods and full-spectrum hemp oil. 
Benefits: 
Mojo revitalization. (Help a friend get their mojo back! Refer a Friend now)

Become more present.

Get your A-game back

Happier 

More friends

On the go energy and stress relief. 

Plant-based and gluten-free. 

Feeling of calmness and the confidence to tackle anything. 
How to use: When life throws you curveballs and impossible schedules, grab a gummy. 
Disclaimer: STORE IN A COOL, DRY PLACE AWAY FROM DIRECT SUNLIGHT. NOT TO BE USED DURING PREGNANCY OR LACTATION. IF YOU HAVE A MEDICAL CONDITION OR TAKE PHARMACEUTICAL DRUGS, PLEASE CONSULT YOUR PHYSICIAN BEFORE USE. KEEP OUT OF THE REACH OF CHILDREN. OUR PRODUCTS AND STATEMENTS HAVE NOT BEEN REVIEWED BY FDA AND PRODUCTS ARE NOT INTENDED TO CURE OR TREAT DISEASES. PRODUCT REVIEWS ARE PROVIDED FOR TRANSPARENCY, EDUCATIONAL, AND INFORMATIONAL PURPOSES ONLY. THE INFORMATION OR OPINIONS EXPRESSED THEREIN ARE SOLELY THOSE OF THE CONTRIBUTORS AND DO NOT NECESSARILY REPRESENT THOSE OF ENDO SCIENTIFIC OR ITS EMPLOYEES. DO NOT APPLY OVER OPEN WOUNDS.